About
Madison World is India's leading homegrown communication agency since its Chairman and Managing Director, Sam Balsara, began operations on March 21, 1988, with Godrej and Nelco accounts. It is recognised as one of India's Most Powerful Media Agencies today.
The Challenge
Lack of Transparency
AAs Madison has multiple clients, their approach via talent agencies didn't give them enough clarity on the influencer costs quoted by respective agencies and neither did they have clarity on the relevancy of influencers.
Trouble Onboarding Relevant Influencers
Figuring out if the influencers hired are of the right niche and have a relevant following was a challenge for Madison. To solve this they needed more metrics to gauge influencers' relevancy for their client's campaigns.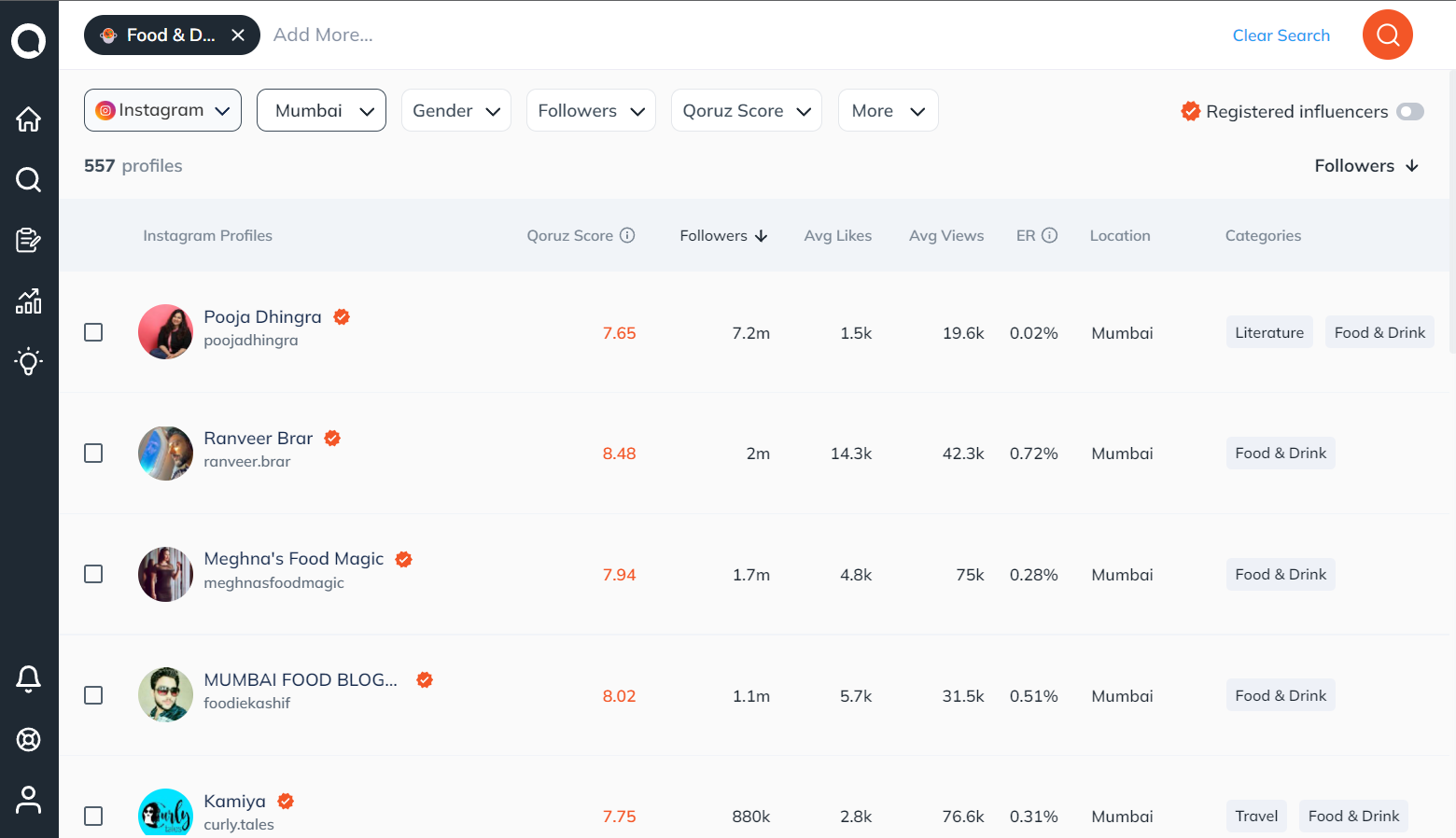 The Solution
Influencer Discovery
The 21+ metrics-based influencer discovery filter of Qoruz across (nano, micro, macro & celebs) helped Madison World narrow the list of potential influencers by their audience & demographics. This made their influencer shortlisting process seamless.
Tracking campaign ROI
The real-time reporting dashboard of Qoruz helped Madison understand the performance of their clients campaign's progress in terms of published content, performance metrics, and exhausted budget. This helped them evaluate the campaign and easily download and share reports with their clients.
Identify Influencer Content Performance
The Qoruz platform helped them delve into specific influencer data or posts and review data. This helped Madison identify which individuals work best for which of their clients.
Qoruz has helped us activate strategic influencer marketing campaigns. Its robust database helps us find influencers from any category, be it Nano, micro, macro, mega, or celebrity. The direct outreach feature helps us provide cost efficiency to our clients. Our Goal was to create a one- stop solution for our clients and Qoruz has enabled us to achieve our goal.

Vishal Singh Pachera,Account Controller - Madison World
The Result
With the help of the premium features available on Qoruz, Madison World was able to maximize the reach of their client's mid-scale campaigns fully. With data-backed influencer selections, they received higher campaign engagement and managed to target the right audience for relevant conversions.